Slim & Slender
Rapid Weight Loss Program. Natural Weight Loss Programs to fit every age, weight and size!
Sisel has a natural, scientifically proven, never before seen, non-side effect system with real results that works!
TFH/Sisel invites you to see testimonials from "real" people and their successes with these products or meet with them and see the differences!. Need to speak with someone in the area? Can do that too! Just give us a call at 978.314.6383 today! A natural, safe way to shed the pounds and get healthier now.
You're NOT alone, we're here EVERY step of the way – call me today to learn more!
Weighty Issues in the U.S.:
68.5% of adults are overweight or obese; 34.9% are obese. (2/3 adults in US!)
31.8% of children and adolescents are overweight or obese; 16.9% are obese.
30.4% of low-income preschoolers are overweight or obese.
Obesity rates have more than doubled in adults and children since the 1970's (National Center for Health Statistics, 2009).
Time to Take Back our Lives & Health!
We're here to answer your questions and help you get started, just give us a call 978.314.6383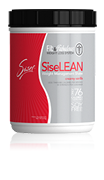 SiseLEAN Weight Management Shake
An essential part of the Fit & Fabulous Weight Loss System, this creamy vanilla shake contains less than 80 calories per serving! Each delicious shake brings you closer to the hard-body you are sculpting. Fiber makes you feel full and prevents you from flipping into binge mode. Protein fuels lean muscle growth, which is good for your metabolism. Vitamins energize your motor to sustain your weight management focus and discipline. Want to be lean? It begins here.
Learn More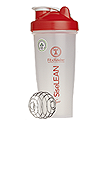 SiseLEAN Blender Bottle
This is no ordinary bottle. Featuring a wire-whisk BlenderBall mixer inside, you can whip up a perfectly smooth SiseLEAN shake any time and take it anywhere! BPA-free.Learn More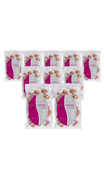 SiselPops, 10 Pack
At last, the candy that's good for your waistline. What could be better than managing your weight with a bagful of grape-flavored lollipops? Not much. We've made slender simple—and tasty. These great-tasting, fructose and sugar-free lollipops help you feel full so you can control your portion-sizes. The result? Slim and sexy. Features a brand-new formula with Opuntia ficus-indica and prickly pear extract.Learn More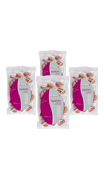 SiselPops, 4 Pack
At last, the candy that's good for your waistline. What could be better than managing your weight with a bagful of grape-flavored lollipops? Not much. We've made slender simple—and tasty. These great-tasting, fructose and sugar-free lollipops help you feel full so you can control your portion-sizes. The result? Slim and sexy. Features a brand-new formula with Opuntia ficus-indica and prickly pear extract.Learn More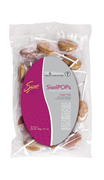 SiselPops, Single
At last, the candy that's good for your waistline. What could be better than managing your weight with a bagful of grape-flavored lollipops? Not much. We've made slender simple—and tasty. These great-tasting, fructose and sugar-free lollipops help you feel full so you can control your portion-sizes. The result? Slim and sexy. Features a brand-new formula with Opuntia ficus-indica and prickly pear extract.Learn More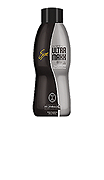 UltraMaxx Energy Drink
BreakTHRU is now UltraMaxx! We've taken nature's most potent, energy-laden ingredients, and concentrated them into a shot of pick-me-up. This is a supernova of natural energy for every body.Learn More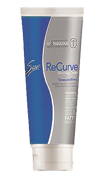 ReCurve
Great for jowls, fatty bulges under the chin, hips, thighs, backs of arms, and yes, fantastic for cellulite too, ReCurve is a topical melt-off cream that will greatly reduce that unsightly appearance, making you look more slim and slender than you may have ever thought possible!Learn More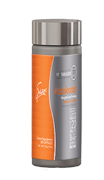 Accelerator
Want to feel like you've exercised for 20 minutes and are a fat burning machine? Accelerator can help you feel like you are! Jump start your biology for a rapid weight loss program. It's almost like an exercise session in a bottle!Learn More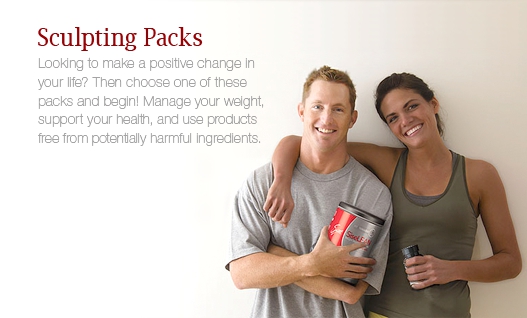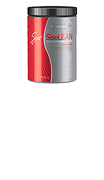 Burn Pack
>SiseLean (1 pouch of protein powder)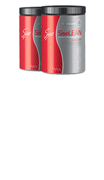 Build Pack
>SiseLean (2 pouches of protein powder)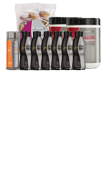 Sculpt Pack
SiseLean (2 pouches of protein powder)
Accelerator (1 bottle 60 caps)
Energy Drink (2 case, 12 units per case)
SlenderPOPs variety pack (24 lollipops per package)